A Taste of Guatemalan Culture in Antigua
Fusing international flavors with local delicacies, the upscale eatery puts a unique spin on traditional Guatemalan dishes in a colonial manor on a charming cobblestone street.
Set in a grand colonial residence, the eatery's trademark dragonfly sign clings to a period-perfect exterior, alongside flowers that weave through decorative ironwork over tall windows. Entering, you step into an open courtyard with a gurgling fountain at its center. This outdoor dining space is Angeline's hub, with wrought-iron seating under open skies which gives way to greenery that creates a sense of privacy at tables along shaded corridors. During evening meals, a live musician softly plays under the stars.
Unique Spaces for Enjoying Gourmet Meals
Two more-formal dining areas lie just off the garden courtyard. Connected by a doorway with a high, rounded arch, both are graced by towering windows that look onto Antigua's buzzing street scene. One is a sleek space with red walls, racked wine bottles and hand-carved wood accents. The second is a breezier space with emerald hues and a retro upright piano.
Back across the flower-filled central patio, you'll find an inviting lounge. The space is intimate, yet bright and airy, with stool seating along a wide blonde-wood bar. Antique-style cabinets house wine and spirits, while metal sconces with signature dragonfly cutouts adorn the graciously aged walls.
Guatemalan Traditions in a Modern Age
The family-run restaurant lies under the helm of Alberto Blanco. The Guatemala-born restaurateur mastered culinary arts through 20 years of study in top-name restaurants across Europe and the United States. Karla, Alberto's sister, serves as Angeline's Front House Manager. Together, they greet guests -- inquiring about food restrictions, inclinations and dislikes to ensure delightful dining experiences.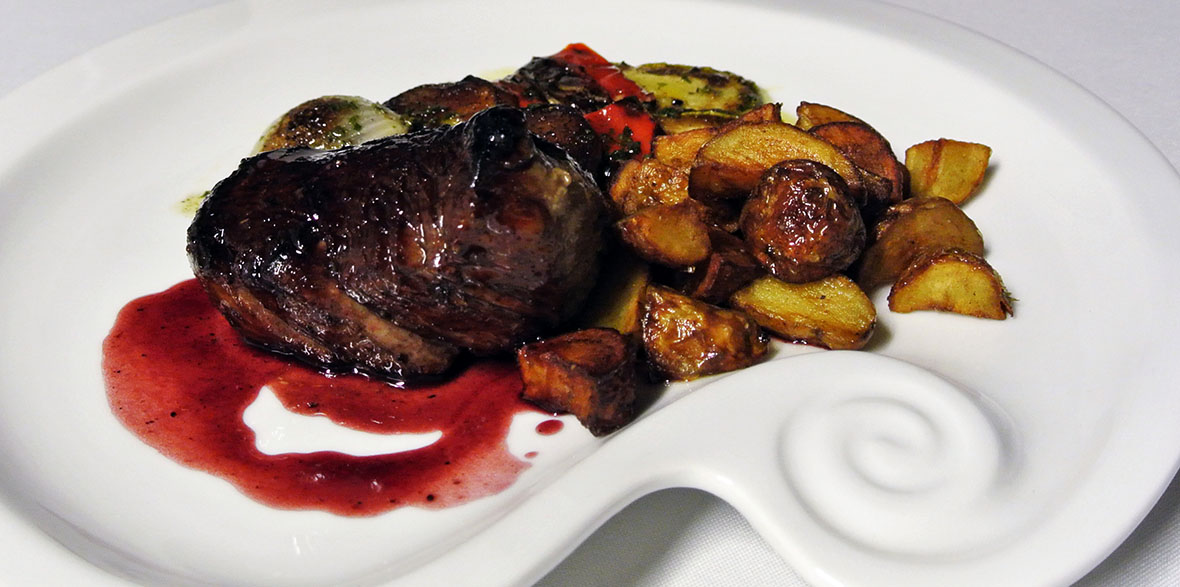 With a focus on locally sourced ingredients, meals are prepared "a la minute," without the use of pre-made soups, sauces or creams. Stocks are made from scratch as is their pasta and bread. Proteins are purchased daily from a farmer's market, never resorting to freezing for freshness, while an in-house garden provides many of their herbs and spices.
Table service can be something of a show as multiple servers work in synchronization with a fair amount of flourish. The staff samples every dish that's served, as well as the wine, ensuring that they can offer first-hand recommendations. Having studied pairing principle and deductive method, Angeline's wine steward can give even greater insight into its vintages.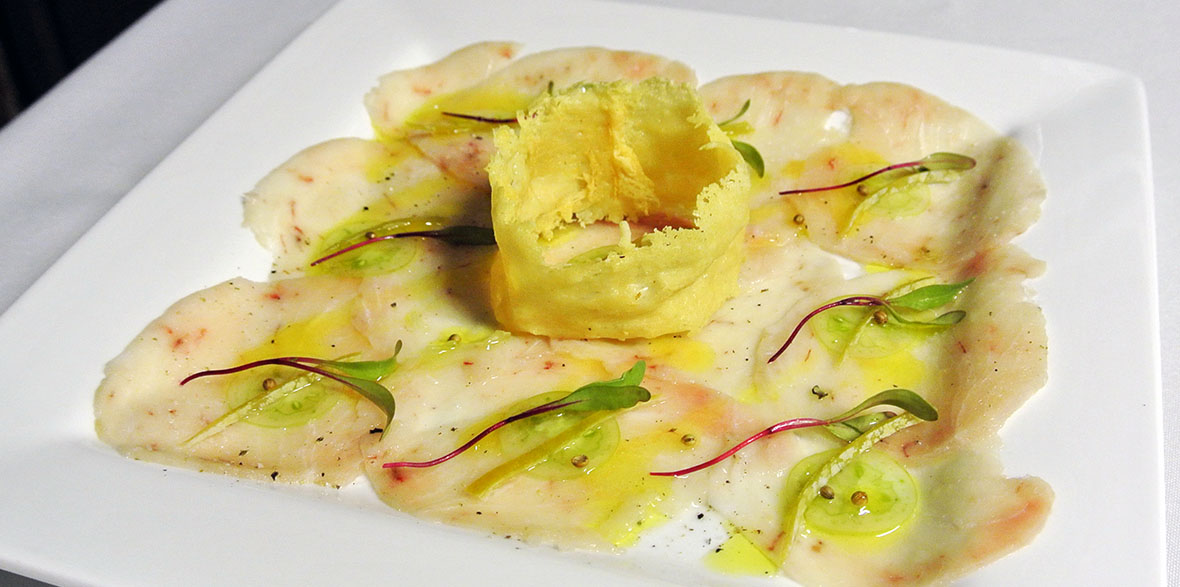 The Menu
With one of the most-extensive wine menus in the city, choices from across the globe are separated into Old World and New World listings. The cocktail card includes drinks with vermouth that's crafted right on-site. There's also an international slate of beers, with an inclination toward Belgian brews and craft offerings from Central America.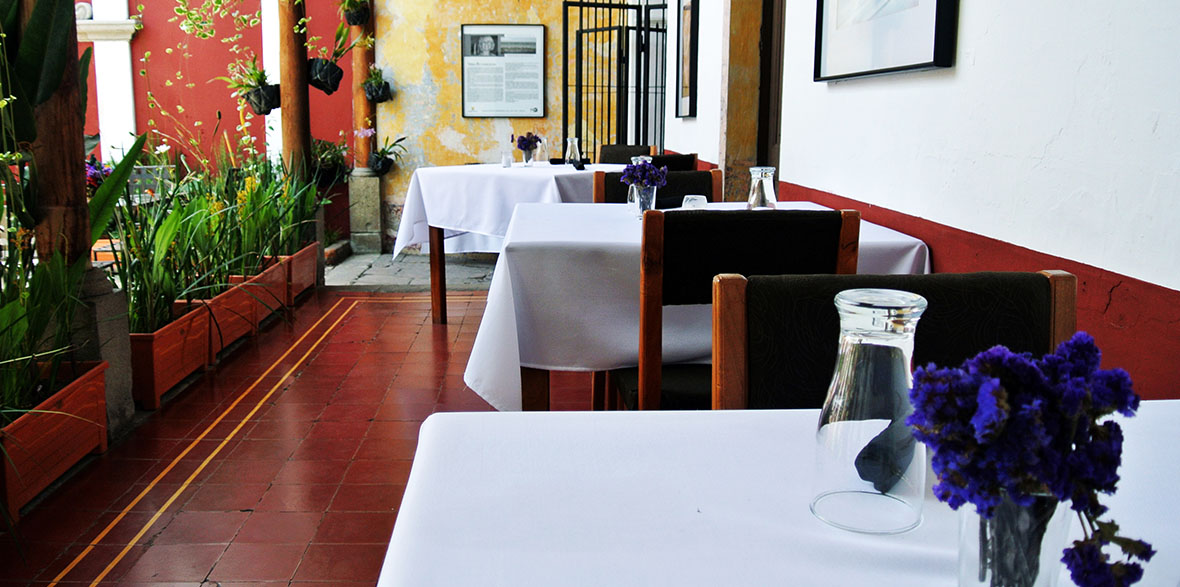 The á la carte menu changes, but a timeless appetizer that's a must-try is a specialty soup with black beans, avocado, cheese, spicy local sausage and tortillas. Another delectable way to begin a meal is with Dorado Carpaccio, accented by lemon, micro beets, cilantro seeds and tajín seasoning. To further whet your appetite before the entrée, there are starters like ravioli with beef tongue and shiitake mushrooms, as well as octopus accented by Moroccan flavors.
For the main course, they serve platters like lamb chops with vegetable purée, and daily-catch fish filets. Beef options include grass-fed tenderloin served with potato-and-chickpea purée. Angeline also offers a popular nine-course tasting menu.
For dessert, you can't go wrong with decadent chocolate soufflé and ice cream, or budín, a traditional treat that's a cross between bread pudding and custard.